Market Solutions
Audio Visual Solution
We provide you with the right equipment to make your business a success. Across from our wide Multi Brands and products like projectors,
Projector Screens, A/V Conferencing Devices, Audio Systems, & Video walls, Ampaq dedicated Professional team integrated and executed finest projects
for hotels and Resorts, hospitals, airport lobbies, reservation centers, Prayer Halls, Schools, Collaborative Rooms, Business Centre meeting room, Auditorium,
conference Rooms, workplace as well.
Media & Entertainment
Ampaq Provides Excellent visual experience whether in indoor & outdoor sports stadiums, inside interactive museums or in auditorium and corporate meeting
rooms events, concerts, open-air festival stages, up against flagship stores, facades, From compact reliable projectors for mid-sized
businesses to the most powerful projectors, LED displays and image processors and controllers for events, advertising and branding, we have an
extensive experience in Display solutions, Professional Integration and Set up, and Pioneering technologies. We have something for everyone
Advertising & Signage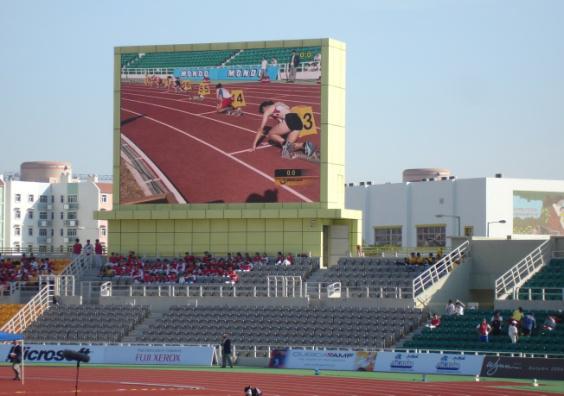 LCD VIDEO WALL:No matter Indoor or Outdoor, Our LED Video Walls offer live viewing experience. Modular design allows fast & easy installation.
With the advent of Digital Media, use of Flat-Panel LCDs for Advertising & Signage has become inevitable, whether you need signage for education,
business, or a commercial installation, our Displays have the perfect solution to change the way you advertise, promote, and broadcast to
your customers. Thin-Bezel LCD Panels (DID) can be arranged in matrix formats of 2x2, 3x3, 4x4, 5x5 and many more to build
a LCD Video Wall. Unlike LED Wall, this video wall can be HD Ready (1366x768) or Full HD (1920x1080). LCD displays
with LED backlights, combining high brightness and a wide color gamut with an extremely narrow bezel for excellent tiled visual performance.
LED VIDEO WALL:Our LED Video wall board that uses the latest state of the art LED Technology, These highly sophisticated LED Video Displays
are capable of replicating live color video, animation, and high definition graphical images. These Indoor/ Outdoor full color led displays are commonly
used by large sports complex Retail Stores and Chains, Museums, Theme Parks, Transportation Systems – Buses, Trains, Subway Cars, Terminals and Stations,
Stadiums, Restaurants, Bars and Night Clubs, Race Tracks, Casinos, Theaters. Our fill color LED Display is popular for advertising applications.
These video boards are designed on a modular construction which allows for a variety of sizes. The pixel matrix features a unique clear lens
covering which offers superior range of viewing angle, contrast and angle. Indoor/ Outdoor versions of the videoMax are designed to withstand harsh
environmental conditions, such as sun glare, heat, cold and humidity.
Medical & HealthCare
We believe- "Health is Wealth" for better treatment we require better Healthcare equipments, need for Medical-Grade Monitors can no longer be ignored. Our
equipments are DICOM-complaint and FDA approved Monitors and are designed to meet the demanding needs of healthcare facilities requiring consistent
and accurate medical imaging using Picture Archiving and Communication System (PACS)
Surgical Display, Radiography, Endoscopy, Laparoscopy, Surgery –Gastroscopy, Cath-Labs and C-Arms, Cardiology, Fluoroscopy, Operating Theatre, Large
Display for Study /Consultation Room, Conferencing, Training & Learning.
Industrial and Office Automation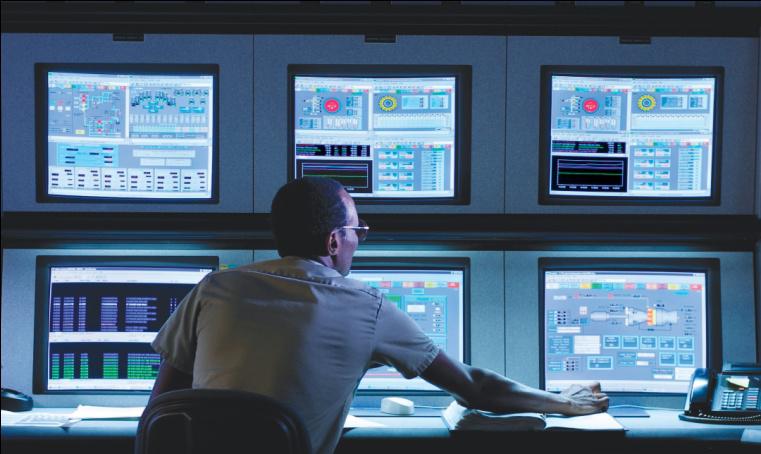 Over the past four decades Automation Displays has developed a deep commitment as per the customers and their needs. Visualizing your application's
critical information just got easier. Whether your visualization application is on the factory floor or in a control room, the monitor portfolio
has the mounting configuration and interface options you require. Our Automation industrial monitors deliver the latest in LCD flat panel technology
for rugged industrial environments. Combine these monitors with any of our Automation non-display computers to create a powerful visualization,
maintenance, control, or information computing solution. Touch Screen Displays with options of single, dual and multi-touch functions puts office working
at ease. our custom electronic components can effectively control indicators, manage switching devices, and communicate via RS232, RS422, and RS485 serial
interfaces to the customer PLC, SCADA system, Building Automation System or other system. Full color graphics highlight what needs to be
conveyed by the graphic control panel to the operator quickly and efficiently. We are always interested in new and unique challenges and opportunities.
Surveillance Defence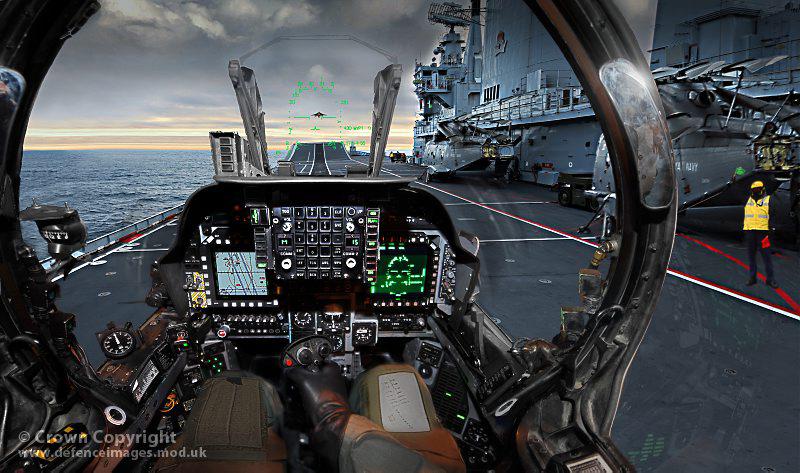 These solutions are meant for integration with LCD Displays to achieve enhancements such as Wide-Operating Temperature, Increased EMI / EMC Shielding,
Outdoor & Sunlight Readability and NVIS compatibility. These Displays meet critical operating environments & challenging conditions on Sea, Land or
Air, to match Harsh Environmental conditions.
Application and areas: Military, Aerospace Avionics, Space Research, Naval / Marine, Surveillance & Security, Outdoor Handheld / GPS Device, Avionics / Cockpit,
Rugged PC / Navigation / HMI.
Biometric and CCTV Surveillance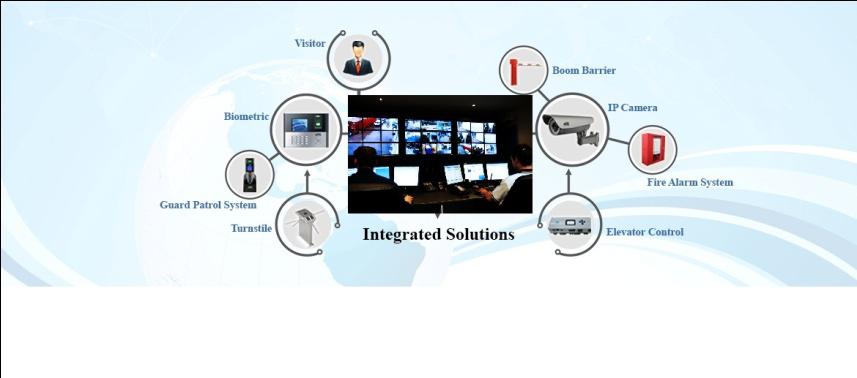 We at Ampaq have thrived towards providing solutions that meets the customer demands. Video surveillance improves security and safety, and is used today
in various sectors ranging from retail, industrial, commercial complexes, small shops to residence and any type of premises. We specializes in providing
its customers with a vast range of cost effective , efficient , reliable and secure Card, Fingerprint and RFID based products and solutions.
We provide complete technical and after sales support to the customers ensuring that the customers gets his value for money.
IT Hardware Equipments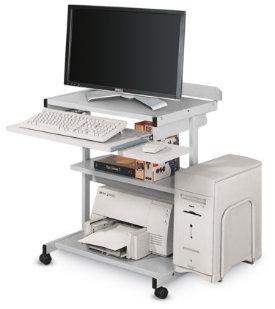 Information Technology is based on computers and its peripherals, without them, it will not be possible to run IT department in any company. We
provide all type of work stations, computers, laptops, printers, scanners, peripherals and products related to IT from Multi Brands, We also
provide services for Installation, Maintenance and Up-gradation of all your IT products, as per your need.
There are no products to list in this category.